Entrepreneur Roundtable - Wesley Chapel
January 20, 2022
This event has expired.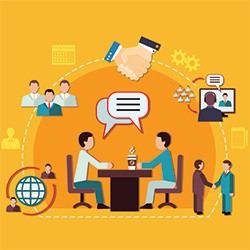 Date & Time: January 20, 2022
(12:30 pm-1:30 pm)
Location: SMARTstart Grove Entrepreneur Center
Entrepreneur Roundtables bring small business owners and early-stage venture founders together on a monthly basis for an exchange of information, challenges, and insights. You have the opportunity to attend two meetings to decide if this is a right fit for you and your business. If you decide to join a roundtable the annual cost is $150 a year. Participating in the Roundtable is free for SMARTstart Business Incubator Members. Join us! Visit our website HERE for complete details.
2nd Thursday of each month (3:00 pm-4:00 pm)
SMARTstart West Pasco Entrepreneur Center
2nd Tuesday of each month (3:00 pm-4:00 pm)
SMARTstart East Pasco Entrepreneur Center
3rd Thursday of each month (12:30 pm-1:30 pm)
SMARTstart Grove Entrepreneur Center
Location address:
West Pasco Entrepreneur Center, 4532 US Highway 19, First Floor, New Port Richey, FL 34652
East Pasco Entrepreneur Center, 15029 14th Street, Dade City, FL 33525
Grove Entrepreneur Center, 6013 Wesley Grove Blvd, Ste 202, Wesley Chapel, FL 33544