SMARTstart Microloan Committee
A nine-member Loan Committee is appointed by the Pasco EDC Board of Directors and has authority to make binding loan decisions and carry out other functions required to make loans to small businesses under the program. The Pasco EDC Board of Directors has authority to establish and modify maximum loan terms and allowable interest rates and relies on the recommendations of the Loan Committee for such decisions. Our Microloan Committee includes:
Kyle Flischel
Murtha & Murtha CPAs
Kyle Flischel is a Certified Public Accountant currently employed at Murtha & Murtha, CPAs in Wesley Chapel, FL. Kyle oversees the firm's monthly and quarterly accounting clients and the employees tasked with accomplishing monthly and quarterly financial reporting for the Firm's clientele. Kyle's keys to success are his commitment to integrity and doing what is best for his clients. A firm belief in doing what is right and committing to excellence drives the decisions that influence both business and personal choice Kyle makes every day. Outside of his professional life, Kyle is an avid golf and tennis player. He participates in golf leagues and outings as a member of Tampa Palms County Club as well as tennis tournaments hosted by Ultimate Tennis and the USTA. Kyle enjoys spending time with his wife Stephanie as amateur beer brewers and travelling.
Gilene Janvier
Suncoast Credit Union
Professional with over 12 years of combined experience in the Education, Human Service and Financial industries. Power to engage, motivate and empower people or teams to execute thoughtful strategic action plans with passion, persuasion and persistence. Critical thinker, analytical, sound judgment and good decision-making skills are qualities I embody as well as kindness and diplomatic tact.
Richard Jenkins
Pasco Office of Economic Growth
Rich is the Program Manager for the County's newly implemented small business assistance programs. Rich is the lead liaison to local businesses offering grants and loans to eligible projects. Rich's extensive knowledge of the local business landscape makes him a fantastic resource for local business' requiring assistance or information.

Prior to embarking on a career in Public Service, Rich honed his skills in the Financial Industry winning many awards and recognitions. He holds a bachelor's degree in Pre-law and History from the University of West Florida.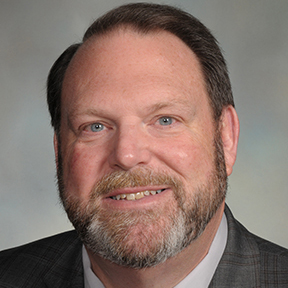 Tim McClain
The Greater Pasco Chamber of Commerce
Mr. McClain worked in the corporate world for over 20 years in IT and Business Development related roles for a local, national and global company. After that career he opened Express Employment Professionals in Pasco county in 2006 providing the area a locally owned professional staffing company.
In February of 2019, he turned the company over to an employee to run and was selected as the new President of the West Pasco Chamber of Commerce and then became the President/CEO of The Greater Pasco Chamber of Commerce.
He also serves as the President of the Nature Coast HR Society, President of the Cheval West Homeowners Association and is also an elected official as the Chairman of the Cheval West Community Development District.
Skip Miller
Truist
Skip Miller is a Senior Vice President with Truist and has been with the organization for over 10 years. He assists commercial businesses and their owners, CFO's and management teams with a variety of needs including commercial financing, mergers and acquisitions, cash management solutions, retirement services, succession planning, estate planning, financial accounting, foreign exchange services and employee benefit solutions. His clients are located throughout the Tampa Region and consist of companies with 20 million in annual revenues up to 500 million in annual revenues.
Skip is honored to represent Truist as a community leader. He volunteers over 300 hours of service each year and has been awarded the silver and bronze Presidential Volunteer Service Award for the last four years. He is a proud member of the USF athletic family and enjoys time he spends outdoors in the beautiful Florida sunshine.
Janet Plummer
First Citrus Bank
Janet Plummer moved to Boca Raton FL in 1986 from Pennsylvania. She began her Florida banking career with Sun Bank (now SunTrust) as a Commercial Loan Officer. She "retired" from SunTrust in 1996 to stay home with her children. She returned to SunTrust in 2008 right before the financial crash! This gave her the opportunity to work with small business owners who were facing very difficult times, and helping find solutions for them. She has worked for several banks since departing from SunTrust specializing in lending under the Small Business Administration (SBA) loan programs. She is passionate about working with small business owners to find solutions to their financing needs through the SBA programs. Janet and her husband Andrew have 5 beautiful children, and reside in Wesley Chapel.
Timothy N. Tangredi
Dais Analytic Corporation
Tim Tangredi has, working with a strong team, created and executed strategic product development programs, lead the purchase and integration of public and private companies, initiated many foreign joint ventures focusing on strategic marketing, development, manufacturing and distribution alliances with companies in Europe and Asia, and raised seed and several rounds of growth capital for both private and public companies. He worked for AT&T and owned/sold two private firms prior to joining Dais. Tim holds a BS from Sienna College, a MBA from Rensselaer Polytechnic Institute, and three US Patents.
Interested in joining the Microloan Committee?
Contact Daniel Mitchell, SMARTstart Program Director, Pasco EDC