Nine Entrepreneurs to Participate in SMARTstart Food Vendor Fair
November 6, 2023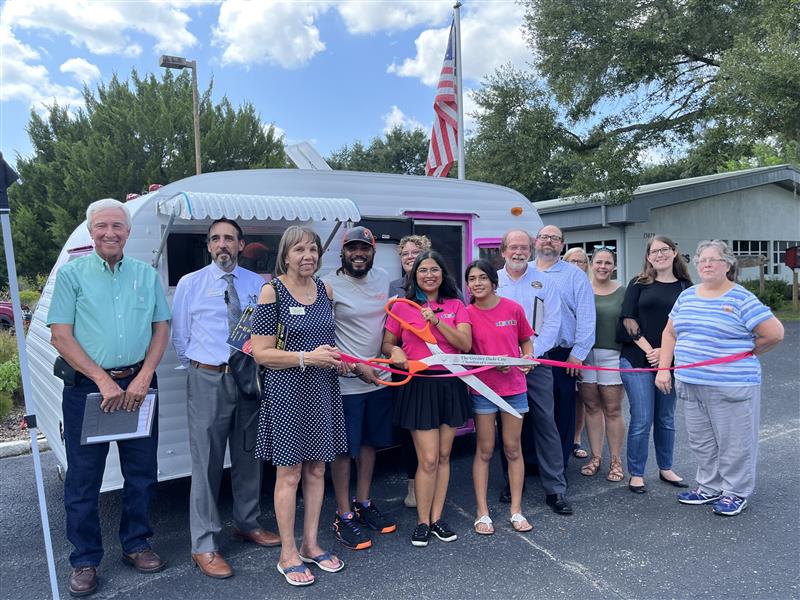 PASCO COUNTY, FLORIDA (November 6, 2023): Join us for the 4th Annual SMARTstart Food Vendor Fair, hosted by the UF/IFAS Extension Pasco County and the Pasco EDC, on Wednesday, November 15, 2023. This family-friendly food event aims to share incubator business opportunities and support our current food entrepreneurs' businesses. This is a great opportunity to purchase some amazing food and arrange for holiday catering or gifts.
"I can't believe we are in our fourth year already. I think it's important to provide a platform like this vendor fair for our SMARTstart members. These food entrepreneurs have worked extremely hard to bring their ideas and culinary creations to market. Not only are the attendees coming out to support and celebrate these new businesses by trying their products, but they are helping to build the entrepreneurs confidence in their sales skills and products," said Dan Mitchell, EDP, SMARTstart Program Director, Pasco Economic Development Council.
The East Pasco Entrepreneur Center features a unique commercial incubator kitchen. Budding food entrepreneurs can produce food in a licensed commercial kitchen and then utilize the packaging and labeling station to create nutrition fact labels for their products. This center is co-located with UF/IFAS Extension Pasco County and features a community garden where SMARTstart members can grow their own ingredients.
Bembie's Ghee is made from high quality dairy products from cows pastured in the USA.

Fresh, authentic flavors that create memories that stay with you.

Grab fresh sauces and seasonings to spice up your meals for any occasion.

All-natural health and wellness products that help boost the immune system, help gain energy and improve the mind, body and soul.

Shave ice vendor and special event caterer utilizing handcrafted and natural syrups that are dye free, made with real fruit and cane sugar.

Southern food with a contemporary twist for a taste sensation like no other.

Serving up delicious home-cooked meals with a touch of soul and flavor.

Fresh delectable meals sourced through local produce stands and ethically sourced ingredients.

Fitness, Education & Nutrition are the core teachings of The Peace Workout.
The 4th Annual Food Vendor Fair
will be held Wednesday, November 15, from 11 a.m. - 2 p.m. at the SMARTstart East Pasco Entrepreneur Center, 15029 14th Street, Dade City, Florida, 33523. Admission and parking are free, vendors item prices will vary.
# # #
Through Pasco EDC's SMARTstart program, Pasco businesses are provided with the guidance, workspace, education collaboration and funding they need to start and grow a business. Pasco County Cooperative Extension develops and delivers practical, educational programs in environmental horticulture; sustainable agriculture; 4‑H and youth development; and family and consumer sciences. For more information, visit the website HERE or call (352) 518-0156.
About Pasco Economic Development Council
The Pasco Economic Development Council is committed to developing Florida's most competitive climate for business growth by providing businesses that seek to start, move, or grow in the North Tampa Bay area, a comprehensive suite of programs that can help them to reach their full economic potential. Since 1987, Pasco EDC has fostered a strong partnership funded by corporate and public investors focused on the economic vitality of Pasco County. Discover more at www.pascoedc.com.