TBWBC - MS PowerApps Fundamentals
June 17, 2021
This event has expired.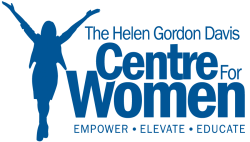 Date & Time: Thursday, June 17, 2021
(3:00 pm – 4:00 pm)
Location: Online
Registration: No Cost
Microsoft Office presents this webinar guiding you through the features PowerApps. It is a no-code/low-code platform for building apps that builds off concepts such as formulas in an Excel spreadsheet formatting, functions, and accessibility. Attendees taking this course should have a strong understanding of Excel's basic features, navigation, functions, and custom formulas.
Objectives:
Learn the basic elements of Power Apps, including how to build a blank canvas app and connect it to a data source (e.g., SharePoint list)
Customize elements of your app and configure and manage app settings
Understand how to easily share an app with other members of your organization
Learn how PowerApps integrates with other Microsoft products and services such as Power Automate, SharePoint Online, and Microsoft Teams