TBWBC - Federal Contracting for Veterans and Service Disabled Veterans
August 10, 2021
This event has expired.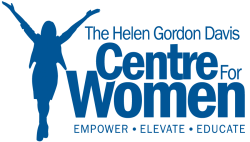 Date & Time: Tuesday, August 10, 2021 (11:00 am – 12:30 pm)
Location: Online
Registration: No Cost

In this course, participants will learn the basic ins and outs how the government buys goods & services & dive into Federal Contracting.
How do I get started with Government Contracting?
Participants will also be introduced to important websites, and external agencies such as the Procurement Technical Assistance Center(PTAC). Marketing to the government will also be discussed.
What is the difference between commercial contracting and government contracting? What is a contract?
Is this right for me and my business?
How are "set-aside" contracts and goals determined?
This webinar will also dive into Federal Contracting for Veterans and Service Disabled Veterans. An overview will be provided of the SDVOSB Federal Contracting Program as well as Veteran Owned Small Business eligibility requirements.
The government limits competition for certain contracts to businesses that participate in the SDVOSB program.
Joining the disabled veterans' business program makes your business eligible to compete for the program's set-aside contracts. You can still compete for contract awards under other socio-economic programs you qualify for. The Federal Government spent $20.6 billion on SDVOSB contracts in 2018.