Show me the money – Financing Options for your Business - TBWBC
June 14, 2022
This event has expired.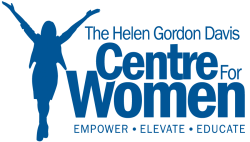 Date & Time: Tuesday, June 14, 2022
(11:00 am – 12:00 pm)
Location: Online
Registration: No Cost
This webinar discusses the multiple sources of capital for starting and growing a small business. The pros and cons of the funding sources are also reviewed. Topics to be discussed include familiar options such as self-financing, funding from friends & family, and partnerships. Other sources are reviewed such as:
• Small Business Loans
• SBA Loan Guaranty Program
• Microloans
Some less conventional financing sources along with their pros and cons are also discussed, including selling equity (shares), venture capital, angel investors, and crowd funding.
Presenter:
Lonnie Koyama, Lead Economic Development Specialist
South Florida District Office
U.S. Small Business Administration