SEO Basics and Creating a Roadmap to Success - TBWBC
August 16, 2022
This event has expired.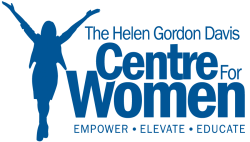 Date & Time: Tuesday, August 16, 2022
(11:00 am – 12:00 pm)
Location: Online
Registration: No Cost
Search Engine Optimization (SEO) can seem like a foreign topic and feel overwhelming to tackle, but it doesn't have to be! During this webinar, you will learn about the SEO basics, best practices, and how to stay on top of everything with ease. Many folks think SEO efforts begin and end with the website, but this couldn't be farther from the truth. Search engines operate with artificial intelligence (AI) which use many different data points to determine how, when, and what format your business information will show. If you are looking to grow your business in this digital world this is the perfect webinar for you.
Presenter:
Christina Shrive
Business & Marketing Guide
***Reasonable accommodations for persons with disabilities will be made if requested at least two weeks in advance. Please contact the Tampa Bay Women's Business Centre for more information: tbwbc@thecentre.org.