SCORE - How to Access Your Finances and Make Better Business Decisions
July 22, 2021
This event has expired.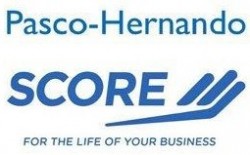 Date & Time: Thursday, July 22, 2021 (5:00 pm – 6:30 pm)
Location: SMARTstart West Pasco Entrepreneur Center
4532 US Hwy 19 1st Floor
New Port Richey, FL 34652
Registration: No Cost
Financial numbers are the result of past business decisions and successful business owners use them to drive initiatives. In this seminar you will learn how to use existing financial information in your business to acheive a better perormance by improving the quality of your decisions. This seminar will be presented by Jose Melgar, Pasco Hernando SCORE Volunteer.