SCORE - Health Insurance Options for Small Business
July 13, 2021
This event has expired.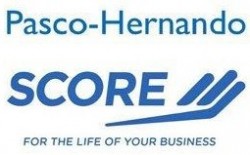 Date & Time: Tuesday, July 13, 2021 (5:30 pm – 7:00 pm)
Location: SMARTstart West Pasco Entrepreneur Center
4532 US Hwy 19 1st Floor
New Port Richey, FL 34652
Registration: No Cost
When it comes to choosing a health insurance package for your small business, the devil is in the details. Depending on your business characteristics and employee makeup, one form of health insurance benefit will meet your needs better than another. We will discuss the options available. This seminar will also review the types of coverage available when leaving your current employer. Medicare will also be covered. This seminar will be held in socially distanced conference room.