SBDC - Davis Bacon and Related Acts – Government Construction Contracts
July 8, 2021
This event has expired.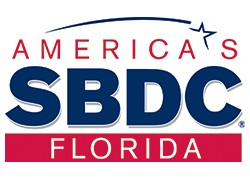 Date & Time: Thursday, July 8, 2021 (10:00 am – 11:00 am)
Location: Online
Registration: No Cost
This webinar will provide information on Davis Bacon and Related Act regulation with examples on common problems found in the industry. A brief Q & A will follow.
Speaker: Lourdes Bahr is the Community Outreach and Planning Specialist for the Wage and Hour Division of the US Department of Labor. As a former federal investigator for the Department of Labor, she enforced a variety of Acts that included MSPA (Agriculture), Child Labor, Government Contracts, Fair Labor Standards, Family Medical Leave and the H program wage requirements for guest worker visas. Bahr travels throughout Central Florida and provides federal labor law training in addition to her other responsibilities. A graduate of Emory University, she has received numerous Secretary Exceptional Achievement Awards for her work with agricultural workers and low wage earners.