Risk Management for Entrepreneurs with Ed Burke - West Pasco
September 7, 2022
This event has expired.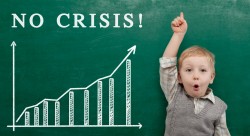 Date & Time: Wednesday, September 7, 2022 (6:00 pm – 7:00 pm)
Location: SMARTstart West Pasco Entrepreneur Center
Registration: FREE
How to avoid, reduce, and transfer risk. Understanding liability insurance, personal automobile use, how often you need to review your risks, and personal life and disability insurance and how it can affect key individuals in your business.