Reach Customers Online with Google - TBWBC
August 25, 2022
This event has expired.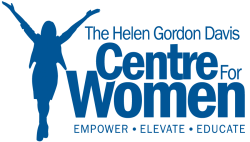 Date & Time: Thursday, August 25, 2022
(10:00 am – 11:00 am)
Location: Online
Registration: No Cost
Learn how customers find your business online and how to promote your business using Search Engine Optimization (SEO) and Smart Campaigns.
About this event
In this workshop you will learn how to:
• Improve your website's visibility in Google's organic search results, on all devices
• Maximize SEO strategies
• Attract new prospects with low-cost advertising
Led by Pamela Starr, one of Google's professional national trainers, this is a can't miss workshop for every small business owner.
*Reasonable accommodations for persons with disabilities will be made if requested at least two weeks in advance. Please contact the Tampa Bay Women's Business Centre for more information: tbwbc@thecentre.org.