Meet the Members
May 11, 2023
This event has expired.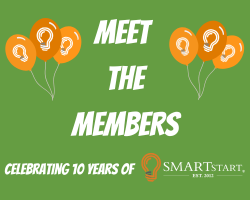 Thursday May 11th
5:30-7:30 PM
East Pasco Entrepreneur Center
15029 14th Street
Dade City, FL 33525
Invitation Only Event for Pasco EDC Investors and SMARTstart Incubator Members. Reach out to Dan Mitchell for more information.
Pasco EDC's SMARTstart program celebrates 10 years of helping businesses start and grow THIS YEAR! Join us to celebrate SMARTstart's success while networking with current incubator members and Pasco EDC investors. Build new connections, spark new ideas, and enjoy some delicious food from SMARTstart members.
SMARTstart incubator members have been invited to participate in a social media challenge to post daily from April 19th-May 3rd. Every member who participates in this challenge will receive a prize which will be awarded during Meet the Members.