Pasco 2020: A Story of Strength
September 3, 2020
This event has expired.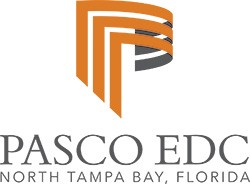 Pasco 2020: A Story of Strength
A Virtual Video Event:
Join the Pasco EDC for the LIVE premiere of a video production that encaplsulates the strength and resiliency of Pasco County's first responders, businesses, residents, elected officials, and community organizations during the COVID-19 pandemic.
During a major public health crisis and economic disruption which none of us have experienced in our lifetime, the Pasco County community came together and supported one another.
The professional video production was created by Diamond View Studios featuring footage submitted by the Pasco County community.
Thursday, September 3rd | 5:30 - 6:00 p.m.
How to View the LIVE Video Premiere:
Tune in to any of the platforms below promptly at 5:30 p.m., Thursday, September 3rd. Click on "Get Reminder" to receive updates and reminders about the event.
FACEBOOK:
Like, share, and comment throughout the 30 minute program
YOUTUBE:
PASCO TV:
Frontier Channel 42

Spectrum Channel 643
Presented by:

Dade City, Wesley Chapel and Zephyrhills
Intermission Sponsor:
Digital Media Sponsor: