Entrepreneur Roundtable
August 24, 2017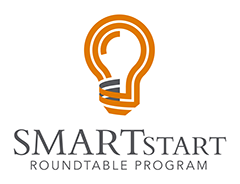 Date & Time: Thursday, August 24, 2017 (8:30 am - 10:00 am)
Location: Greater Wesley Chapel Chamber of Commerce
Program Cost: You have the opportunity to attend two meetings to decide if this is a right fit for you and your business. If you decide to join a roundtable the annual cost is $150 a year. Participating in the Roundtable is free for SMARTstart Business Incubator Members.
---
Join us to add your voice to the conversation! We are seeking small business owners like you to participate in an organized, confidential forum to exchange ideas and find solutions to your unique business challenges.
Are You:
Committed to monthly participation and, "taking time out of your business to work on your business"?
Willing to listen and learn from peers?
Generating less than $1 Million in annual revenue?
Then, we are looking for you!
If you are interested, download and complete the following forms and email to jwalsh@pascoedc.com .