Entrepreneur Education Series - Grow Your Influence Through Social Media
October 16, 2019
This event has expired.

Date & Time: Wednesday, October 16, 2019 (6:00 pm – 7:30 pm)
Location: SMARTstart West Pasco Entrepreneur Center
Registration: FREE
Learn how your business can tap into this potential gold mine of sales, shared information and relationship building. See what works, and more importantly, what to avoid on social media networks.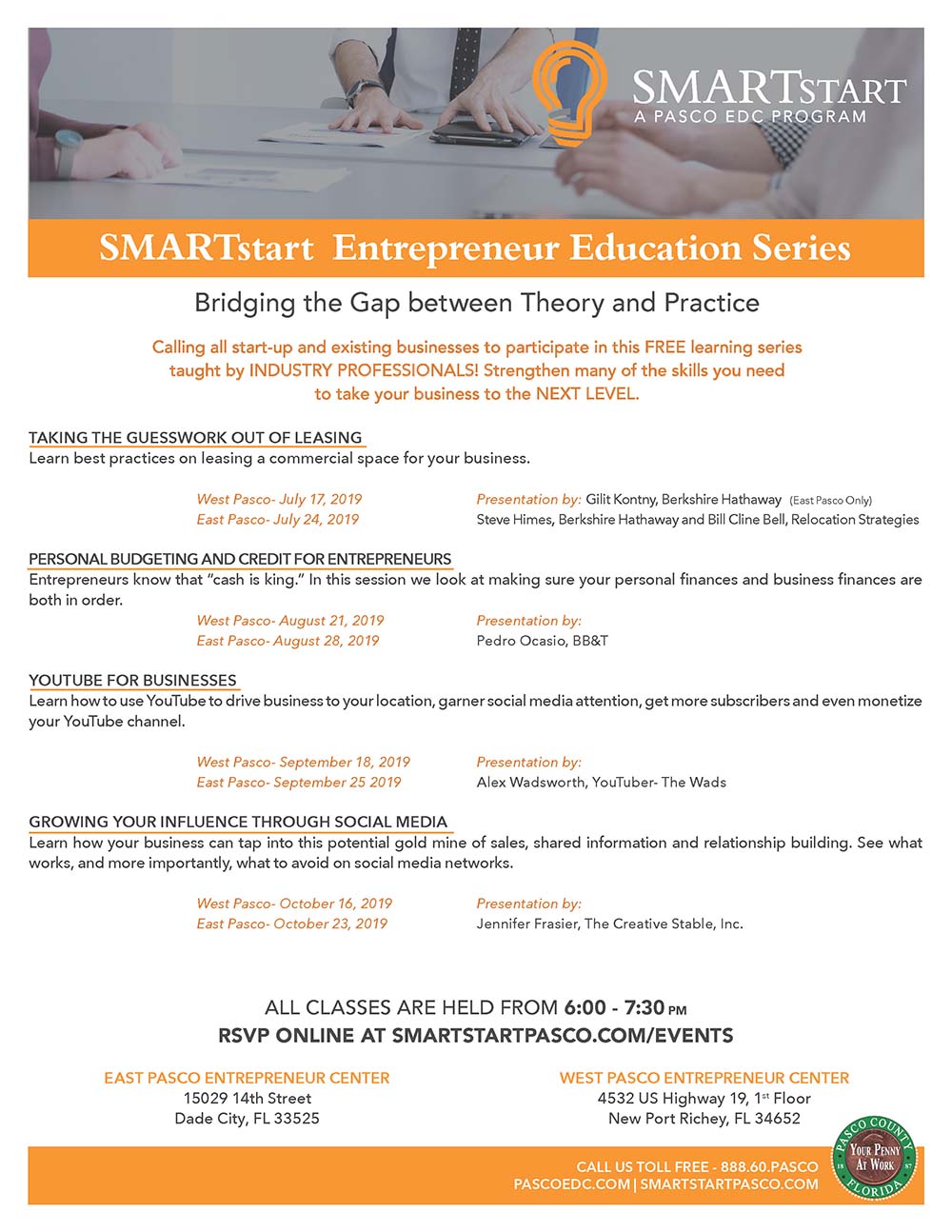 Download Entrepreneur Education Series Flyer