SCORE - Creating a Successful Business Plan
August 12, 2021
This event has expired.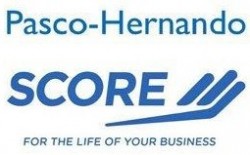 Date & Time: Thursday, August 12, 2021 (5:30 pm – 7:30 pm)
Location: SMARTstart West Pasco Entrepreneur Center
Registration: No Cost
The Business Plan is the manual that guides the company's daily operation and activity towards the goals and objectives that have been established. The plan answers the - who, what, when, where, how and whys of your company. Who are you? What are you going to do? Where are you going to do it? When are you going to do it? How are you going to be successful? Why does this make good business sense? You will learn what data is required to write your plan, review the techniques used to acquire it, and how to use this data to establish realistic goals and objectives. Instructional handouts, sample plans, and business development material will be distributed to all seminar participants.
Research – its importance, sources, and usages
Target marketing using demographic profiles of customers
Types, styles, and uses of an effective business plan
Format and content of the business plan acceptable to the SBA and local banks
Cash Flow Management
How to win against competition
The importance of a good marketing strategy to give the best return on investment