ST. LEO - Virtual Saint Leo University Veterans Day Event
November 11, 2020
This event has expired.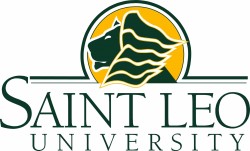 Date & Time: Wednesday, November 11, 2020
(6:30 pm)
Online
Registration: FREE
Veterans Advocate, Purple Heart Recipient to Speak
ST. LEO, FL - Elana Duffy knows firsthand the trials of navigating red tape and finding help for veterans. While serving in the U.S. Army on a mission in Iraq in 2005, she was riding in a Humvee when an improvised bomb exploded as the Army vehicles rolled along. The blast threw her head into a metal plate inside the vehicle.
Sergeant First Class Duffy was medically retired from the Army in 2012 and awarded the Purple Heart. But that did honor did not keep her from struggling to find insurance and receive help for post-traumatic stress disorder (PTSD). After she returned home to New York, Duffy founded the artificial intelligence (AI) company Pathfinder.vet to allow veterans to search for services and review them.
Now, the Saint Leo University community will have the opportunity to hear from Duffy as she will be the guest speaker at our Veterans Day event, which will be virtual this year. Duffy, who was named to the 2018 NY State Senate Veterans Hall of Fame, will speak at 6:30 p.m., Wednesday, November 11.
The public is invited to this virtual event, which is sponsored by Saint Leo's Military & Family Club and the Office of Military Affairs and Services.
To attend, go to https://us.bbcollab.com/guest/31f1db6a57cb4901b6687ce1bedcbde4 at 6:30p on the day of the event.