ST. LEO - Leadership Re-Imagined: Finding Strategic Flexibility to Power Through the Pandemic…
December 3, 2020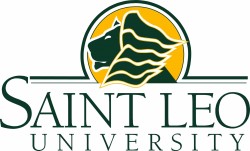 Date & Time: Thursday, December 3, 2020
(7:00 pm – 8:00 pm)
Online Webinar
Registration: FREE
This free webinar is part of the Tapia College of Business' Business Re-Imagined series to help small businesses recover and rebound from the COVID-19 pandemic.
During the pandemic, one of the most used words in business is "pivot." The impact of market disruption has never been more real as is the need to adapt and change. To assist small businesses, Saint Leo University's Tapia College of Business will present Leadership Re-Imagined: Finding Strategic Flexibility to Power Through the Pandemic and Beyond from 7 to 8 p.m. (EST), Thursday, December 3. This virtual webinar is free, and it is Part 4 of the college's Business Re-Imagined: Surviving the Pandemic webinar series.
Leadership Re-Imagined takes a closer look at how businesses are thinking and acting differently and why flexibility is an indispensable mindset.
To register, go to https://saintleo.zoom.us/webinar/register/WN_C08TTAAWReCBRdvAdhP6AQ. The registration also may be found on the Tapia College of Business' events webpage: https://www.saintleo.edu/business-events.
For information, contact Kim Bulmanski at kim.bulmanski@saintleo.edu.