SCORE - Professional Selling Techniques
August 14, 2018
This event has expired.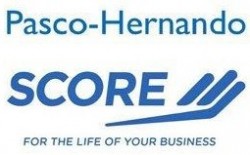 Date & Time: Tuesday, August 14, 2018 (5:30 pm - 7:30 pm)
Location: New Port Richey Library
Registration: FREE
Many salespeople are so busy trying to 'sell' their products and services that they miss entirely what the buyer really needs to improve their businesses. Most sales programs are based on old paradigms that simply don't exist in today's buyer-savvy world. Our "Focused Selling Skills" program re-addresses those old mind-sets and introduces the salesperson to the 'solution-based' processes of the new millennium.