SCORE- How to Apply for a Business Loan
November 20, 2019
This event has expired.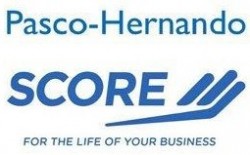 Date & Time: Wednesday, November 20, 2019
(5:30 pm - 7:30 pm)
Location: Hugh Embry Branch Library
Registration: FREE
This is a workshop, rather than a lecture. Focus is on the individual requirements of the participants, including start-ups, mature businesses, and purchasing of existing businesses. Loans sources for amounts from $5,000 to $5,000,000 will be covered, as well as business plans to accompany loan applications.
1- What do lenders want
2- Sources for conventional & SBA business loans
3- How to select a bank
4- Buying real estate for your business
5- The importance of credit reports & scores
6- How to obtain a free credit report without any obligation
7- Loan documents, including business plans