SCORE - Financing Opportunities with the Small Business Administration (SBA)
May 8, 2019
This event has expired.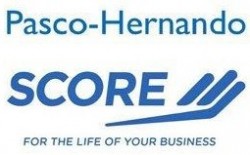 Date & Time: Wednesday, May 8, 2019 (5:30 pm - 7:30 pm)
Location: South Holiday Branch Library
Registration: FREE
LLC's, Corporations, Sole Proprietorships, and more – What you need to know if you are starting a business in Florida. Our legal seminar covers a plethora of topics ranging from what documents are needed in order to start a limited liability company (LLC) in Florida to how to file a trademark in Florida. Additional topics include the protections that an LLC can provide, necessary legal filings that are required for LLC's, the different forms of corporations, and registered agents and fictitious names and why you may need them.