SBDC - Business Quick Start Series
November 5, 2019
This event has expired.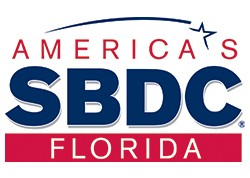 Date & Time: Tuesday, November 5, 2019
(5:30 pm - 8:30 pm)
4 sessions ending Thu, Nov 14
Location: FSBDC at the USF Port Tampa Bay Building
Registration: $ 140.00

Topic: Start-up Assistance
After working with thousands of business owners each year, we've put together four courses that make up the critical business foundation all entrepreneurs need to know before starting a business. The series will take you through determining feasibility and legal structures; developing financial projections; obtaining a loan; and attracting customers. Don't be intimidated, go ahead and take the first step. Learn from the experts.
Week 1

Starting Your Business- Tues., Nov. 5 from 5:30 – 8:00 PM You've got the idea. Now, learn the essentials you need to get started. Course covers taxes, licenses and entity selection for forming partnerships, LLCs and corporations.
Marketing Your Business- Thurs., Nov. 7 from 5:30 - 8:30 PM "Build it and they will come" is NOT a marketing strategy! This pivotal seminar will help you avoid the "Big Mistake" made by unsuccessful start-ups.

Week 2

Business Plan with LivePlan- Tues., Nov. 12 from 5:30 - 8:30 PM Our expert advice simplifies conducting the research necessary to make strategic decisions and develop financial projections. Includes a six-month subscription of the LivePlan web-based business planning software.
Financing Your Business - Thurs., Nov. 14 from 5:30 - 8:00 PM Are you looking for money for your business? Are you considering a SBA loan? This seminar will help you zero in on the right funding choices for your business and avoid money scams. Our financing veteran will educate you on how to ask for a loan, get prepared for the bank and where to find money in a tight-fisted economy.

Included: 4 classes over 2 week period, 11 hours of instruction, handouts and software. Plus: By taking the course as a series you're getting Financing Your Business at no cost.